reijamira
First of, happy birthday, dear

flarelunari
! Look, the King is dancing just for you! How's that for a birthday present, eh? :D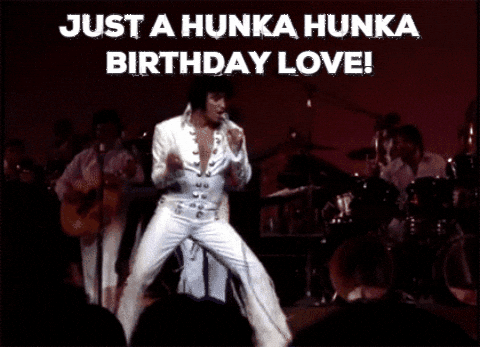 Now to the useful stuff I promised in my headline.
# First,
icons for writers and book lovers
.

flarelunari
, you remember us talking about needing some writing icons? I just stumbled upon a few and wanted to let you (and everyone else, of course) know. They are
here
and
here
. It's not much but it's a start.
# Another really handy thing I came across today is a website that helps you find the
html code for a certain symbol or character
. Ever wanted to place a 🎔 in your entry or comment? Or a 𝄞? What about this ⚔? There are tons of emoticons, characters and symbols. And it's easy to find and copy them. Just go to
amp-what.com
and discover a character. Here, look: ☕ Aww, that's too good. I like that site!
I wanted to write more but it's late over here (after 11pm) and I have to get up early in the morning, so this little update has to do for the moment.